SBG Podcast
Episode 11
SBG has a lot of world-class coaches. Men and women who are good at their job, helping athletes and everyday people learn and perform. Among those coaches, there are a few with the knowledge and experience to serve as a coaches coach. Adam Singer is one of those.
I'm very proud to have him as the subject of our 11th SBG monthly podcast. As always, please like, share, and subscribe.
Episode 10
Visit sbgillinois.com for more info on Paul Sharp and SBG Illinois.
Episode 9
This month's podcast features martial arts scientist Leah Taylor on her road to winning a gold medal at the IBJJF Championship in Las Vegas. Like all SBG black belts, coach Leah walks the walk when it comes to the first principle in SBG's core concepts: Truth. Even after being awarded a hard earned SBG black belt in BJJ, Leah remained uncertain of her ability in real combat and compels her to accept and compete in two amateur MMA bouts just months before vying for gold in Vegas. Taylor's road to BJJ gold is paved with pure heart and fire. Coach Taylor teaches at SBG Montana, Kalispell. Go visit sbgmontana.com to learn more about Leah and SBG Montana.
Episode 8
Matt Thornton in conversation with Travis Davison about how jits and tribe was a catalyst for transformation. How did a "lovable jerk" transform himself, his business, and tribe into the thriving entrepreneur, brilliant coach, and loving family man he is today? Matt and Travis discuss the personal and shared struggles on the road to transformation in this insightful and refreshingly authentic conversation between two lifelong friends and coaches.
Episode 7
SBG, & the Evolution of BJJ Instruction Rickson's Connection Principle | SBG Video Podcast Episode 7.
Episode 6
Coach Cane Prevost is featured as this month's extraordinary Martial Arts Scientist. An SBG Black Belt, champion to white belts everywhere, jits innovator and relentless pursuer of parsimony. SBG HQ in Portland, Oregon functions more like a labratory than anything else. Coach Cane, and his fellow scientists, are close to unraveling the powers of Rickson Gracie's Connection. It will change forever how people approach, study, teach, and even think about Brazilian Jiu Jitsu, You will never grapple the same again! Part 1 of 2.
Episode 5
Matt Thornton interviews BJJ Brazilian Jiu Jitsu legend Rickson Gracie. It's a rare opportunity to hear from Rickson and we were very lucky to have him visit Portland Oregon in April. Now we have the privilege to bring Rickson to you via the SBG Podcast.
Episode 4
Why do women learn technical jiu-jitsu faster and better than men?
Brazilian Jiu-Jitsu is designed to allow someone smaller and weaker to never be defeated. Rickson Gracie"s father weighed only 130 pounds and developed BJJ to be the perfect weapon against bullies. Technical Jiu-Jitsu doesn't rely on someone's strength or speed (attributes) for it to work and one of the many reasons women excel at this activity.
Matt Thornton, SBG coaches, and the ladies of SBG share their insights and experiences in this month's podcast, Women in Brazilian Jiu-Jitsu. We also explore why women typically learn technical jiu-jitsu faster and better than men.
Episode 3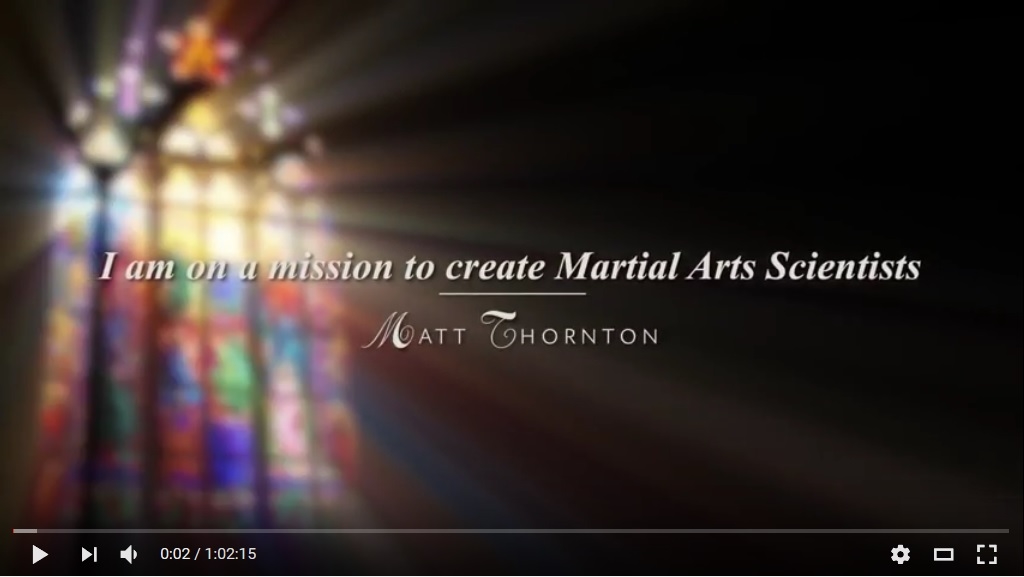 Matt Thornton presents SBG's latest video podcast, Martial Arts Scientists. In this episode Matt gives us a behind the scenes look into how SBG creates Martial Arts Scientists. A special thanks to The Reason Whisperer, Peter Boghossian, who graciously spent hours in conversation with some of the top SBG coaches.
Episode 2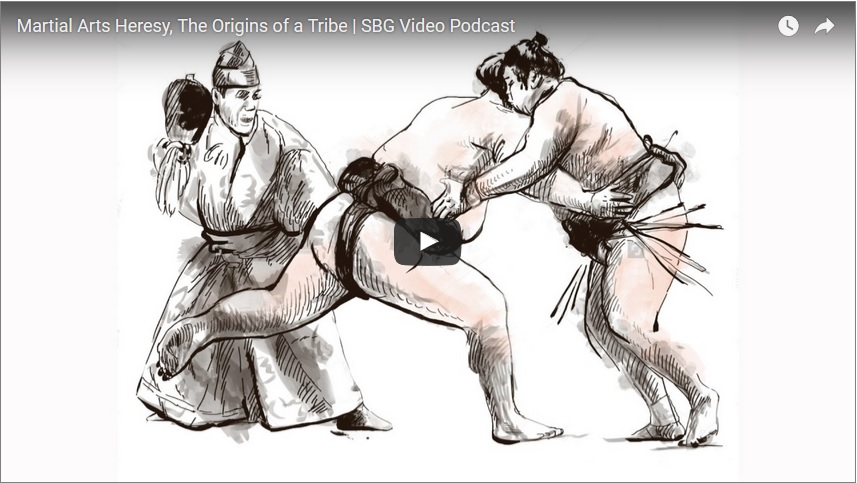 Special guests Chris Haueter and Randy Couture join Matt Thornton in SBG's latest video podcast, Martial Arts Heresy, The Orgins of a Tribe. In this episode Matt shares his experiences with fantasy based traditional martial arts, his journey into the world of Jeet Kune Do, and how wrestling was integrated by SBG to complete it's fighting delivery system.
Episode 1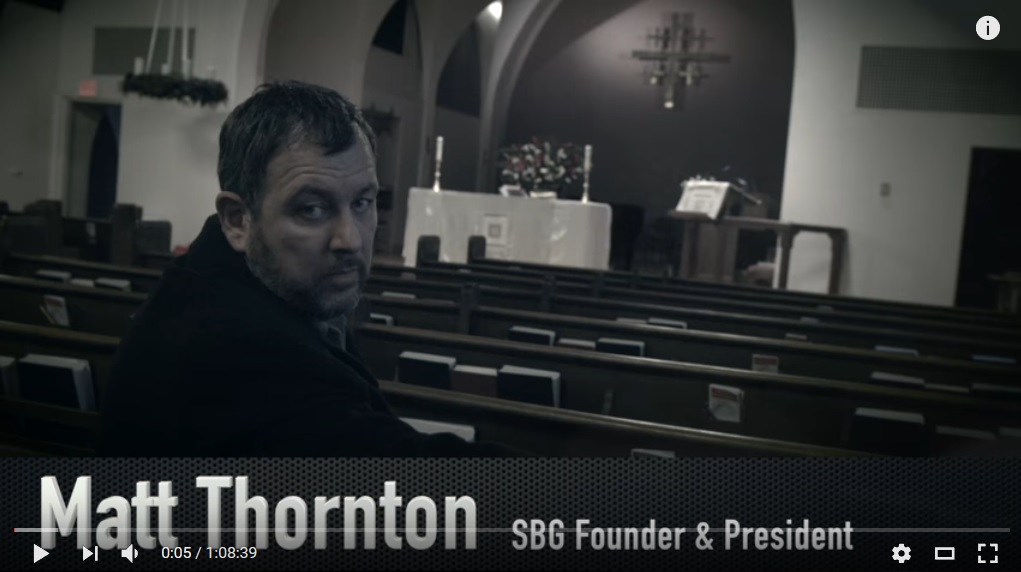 As SBG enters into its 25th year, we are closing in on more than 100 locations. We can be found on every continent on the planet (except Antarctica). We have some of the world's biggest and best MMA champions. Our BJJ athletes can be found medaling, every weekend, all across the planet. Our coaches have helped to revolutionize law enforcement and military curriculums. And SBG as a whole has helped to lead a revolution in the Martial Arts. What Bruce Lee talked about when he spoke of Jeet Kune Do, is what SBG became – science based, focused on truth, where the individual, not the established style or system, reigns supreme. And while all of us who are part of SBG are proud of all of that, it sits a distant second to the thing that matters most within this organization – its people.
The individual members, from day one beginners to 25 years in staff; the friends, family, and supporters of SBG – are what motivate the head coaches to keep improving. It is the individual stories, of lives changed, weight lost, fears overcome, confidence acquired, and friendships made, that make SBG special.
In that spirit we offer the SBG podcast.
Keep an out for monthly episodes, set for release the first Wednesday of each month.
And to all our members worldwide – thank you!
You are what SBG is all about