What is SBG?
SBG is many things.
A Tribe.
A corporation.
A set of academies.
A cutting edge epistemology.
An ideal.
It is the Muhammad Ali of MMA – as in Conor McGregor.
And it is the 55-year-old woman who will, for the first time in her life, compete in a sporting event under our gorilla graced banner.
It is large professional spaces – as in Oregon, Ireland, England, Montana, and Massachusetts – to name but a few.
And it is also small, more personal communities all across the planet.
At SBG children will find guidance.
Young adults will find mentors.
Top athletes will find insight.
SBG is home to Mixed Martial Arts superstars, Brazilian Jiu-Jitsu world champions, elite Military and Law Enforcement trainers, hyper talented athletic coaches – and thousands of people just like you.
SBG began officially in Portland Oregon, in 1992 – when its founder and head coach, Matt Thornton, had an epiphany regarding exactly what type of environment he himself wanted to train in.
To quote Matt:
"I wanted to learn how to really fight. If that meant an Asian martial art, I would do that. If that meant boxing, I would do that. Whatever the truth with a capital T was as it related to hand to hand combat, whether it conformed to my beliefs and opinions or not, I would unlock it. I would unearth what that truth was."
That search for truth in combat lead Matt to western boxing, and an art known as JKD Concepts. He explains why:
"There were many things that drew me towards JKD. The first were the writings and personal philosophy of Bruce Lee himself. Lee adopted the following motto:
"Absorb What is Useful – Reject What is Useless – Add What is Specifically Your Own"
For a pragmatist like myself, this precept made perfect sense.
I'd been in enough fights to know that where you wanted to be, in terms of ranges, wasn't always where you ended up. It was after all a fight, and by definition your opponent wasn't cooperating. You had to learn how to fight wherever you were, not just where you wished you would stay."
Matt moved from California, to Portland Oregon. Where he continued to train boxing and JKD Concepts. And also, first began to teach. But over time, disillusionment began to set in.
"As my exposure to JKD progressed, I began to have some doubts regarding certain training methods that were frequently used. JKD people often derided things like Karate kata, solitary patterns acted out in the air, as rightly counter-productive. In fact, a book written by Dan Inosanto, and featuring Paul Vunak, offered side by side photo comparisons between functional and non-functional movement. Yet at the same time, Dan Inosanto and his Instructors adopted a lot of one and two person forms, which in actuality were little more than katas themselves, from other, more exotic, South East Asian Martial Arts. They would spend an inordinate amount of time on obscure "hand trapping" movements that bared no resemblance to anything that happens in an actual fight or within full contact sparring matches – and little to no time on wrestling; something that did happen in almost every fight or full contact match where it was allowed. It didn't make sense."
The unveiling of the JKD mystique began to progress exponentially, and still in his early 20's, Matt had the vision of the kind of environment that was needed for an authentic search into truth in combat – for what would become – SBG:
"I sat alone in a café on 4th ave. Drinking coffee, I starred out at the city that would become my home for the next twenty plus years. I
found myself daydreaming about the ideal training environment. The kind I wanted to train in – intelligently – growing, changing, and adapting from the experiences. Applying science to hand to hand combat. All of this I saw clearly in my consciousness, down to tiny details related to the design of the floor and the equipment that would eventually be developed and used. In retrospect it's easy to realize that what I was in fact envisioning was a science based self-defense and Mixed Martial Arts gym. But the UFC, and the sport of MMA that followed, were still years away.
I am not a believer in superstition. I don't think I experienced a psychic vision. What I did possess was a very clear idea of what I
wanted, and enough experience and foresight to guide those hopes and desires. When I reflect back on it, I feel gratitude. Many people never have the sense of well-defined purpose the way I did that day. I am indebted to that insight. Without it, my life would have been very different. "
Very different is an understatement. In the years that followed, SBG as an organization has been responsible for some phenomenal achievements. What kind of achievements?
Here is a brief list:
– SBG has over 50 thriving locations, all over the world, on every continent (except Antarctica), including the USA, Canada, Europe, Asia, and Africa.
– SBG developed innovative programs for every-body – curriculums that cater to regular people just like you, with specialized children's programs beginning at age 4 – and adult classes for everyone from teenagers to senior citizens.
– SBG headquarters – where it all began, was the state of Oregon's first Brazilian Jiu-Jitsu and Mixed Martial Arts Academy – and home to the State's first MMA champions.
– SBG helped train the first crop of professional MMA fighters and UFC Champions – including MMA legends Randy Couture, Forrest Griffin, and many more.

– SBG is home to the biggest star in MMA history, SBG athlete, Conor McGregor.
– SBG coach John Kavanagh, was the first BJJ black belt ever in the nation of Ireland and the grandfather of Irish MMA.
– SBG is home to Europe's most successful MMA coach, John Kavanagh – Matt's 2nd black belt.
– SBG coach Karl Tanswell, Matt's 3rd BJJ black belt, was one of the first BJJ black belts from the United Kingdom, and one of the UK's first and best MMA coaches.

– SBG athlete Saul Rogers, a student of Karl Tanswell's, made UK history by making it into the TUF finals – and many of Karl's fighters actively compete at the UFC level.
– SBG coach John Frankl was the first person to bring the art of Brazilian Jiu-Jitsu to the nation of Korea – and is currently responsible for the UFC and grappling stars emerging from that Nation.
– SBG coaches Adam & Rory Singer coached UFC legend, Forrest Griffin, from white belt to Lt Heavyweight champion.
– SBG founder Matt Thornton has personally taught in over 25 different Nations.
– SBG founder Matt Thornton was the first person to introduce the art of Brazilian Jiu-Jitsu to both Reunion Island, and Iceland – where SBG trained athlete & active UFC fighter, Gunnar Nelson, hails from.
– SBG has produced the first ever Brazilian Jiu-Jitsu world champions (Mundials) from the State of Oregon.
– SBG is home to world-class coach, head of SBG NorCal, and the oldest women to ever earn a black belt in the art of Brazilian Jiu-Jitsu – Lily Pagle
– SBG founder Matt Thornton was the first ever Brazilian Jiu- Jitsu black belt in the State of Oregon.
– SBG now has over 25 world-class Brazilian Jiu-Jitsu black belts, including 14 given out by Matt Thornton.
And that's just a short list.
SBG is about best practices, and improving the lives of the people we serve.
We offer the cutting edge in self-defense, combat athletics, fitness, and personal growth, to every type of human body that walks through our door. Not just 22 Year old Athletes (although they will certainly find their niche here as well), but to professionals who have to work 45 hour weeks, women of all ages, older people looking to get into shape, have fun, and learn self defense, and children of all ages who can learn the Arts in a positive atmosphere of friendship and fun.
SBG isn't just the best training methods taught by the best coaches to the best professional fighters, like Conor McGregor – SBG is that, yes, but it is also more – much more –
                        SBG is for every-body.

Who is SBG founder Matt Thornton?
Matt began his Martial Arts career with boxing. After serving in the US Army Matt returned to the USA and began training in JKD in 1988. In 1990 Matt moved to Portland where he managed, and taught at a martial arts academy for a little over two Years where the focus was JKD Concepts. During that time Matt was exposed to a multitude of JKD Instructors including Burton Richardson, who would go on to become a friend, Paul Vunak, Larry Hartsell, Dan Inosanto, and many others.
In 1991 he had the privilege of meeting and training with Brazilian Jiu-Jitsu legend Rickson Gracie. It was the meeting, where Matt reports:
"I watched Rickson wrestle a room of Judo black belts. He tapped them all out within seconds, without using his hands, and I knew this is for me!"
It was from that meeting that Matt discovered the need to place the emphasis on self-discovery through Aliveness. It was more from his boxing and initial introduction to BJJ (Rickson) which physically challenged all the mental constructs and concepts that were being shown to him as physical possibilities for fighting, then his involvement with JKD, that shaped the epistemology of Aliveness. From there it just continued to flourish through personal experiences – field-testing everything others had taken for granted would work.
SBG was doing MMA before the term MMA even existed.
His training methods, focus, and philosophy were headed in a completely different direction, so he opened the first Academy in which he had complete control, the first SBG, in Keizer Oregon, in 1992.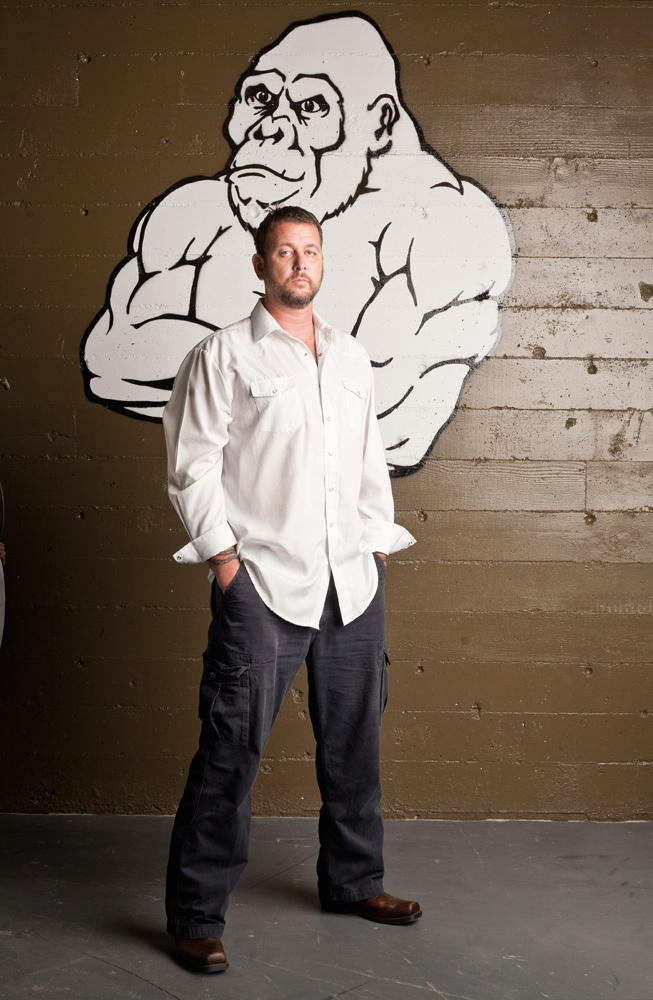 A few Years later Matt met Randy Couture, who would come in to work on stand up, and BJJ groundwork. Those sessions changed the way the SBG trained "trapping", or more aptly put clinch range.
In 1993 Matt received his blue belt from the legendary Rickson Gracie. He met his main coach, Chris Haueter in that same year. Chris was one of what is called in the BJJ community, the dirty dozen, the first twelve Americans to earn a black belt in the art. Matt appreciated Chris' conceptual and no nonsense approach. Chris became a regular guest in Oregon for seminars and training.
Matt's school, SBG, became Oregon's first MMA style gym. Eventual spin offs included Team Quest, Impact Jiu-Jitsu, Nemesis Academy and many more.
Chris Haueter awarded Matt his purple, brown, and then in 2002, his black belt.
"My first black belt, Matt Thornton, is among the best coaches and innovative thinkers currently bound to earth." – Chris Haueter
On top of running his own Academy, located in Portland Oregon for over twenty years, acting as the Head Coach for SBG, an organization with over 50 affiliate academies located on every continent on earth, coaching top- level athletes, and giving Aliveness workshops around the world, Matt has also been published in multiple Martial Arts publications. These include Black Belt magazine, Inside Kung Fu, Martial Arts Legends, Fighters, Martial Arts Illustrated, and many more.
NY Times best selling author Sam Harris said:
"Matt Thornton is one of the clearest Martial Arts instructors I have come across."
Matt began doing seminars in 1995 at the request of the USA's first Savate Instructor, Daniel Duby, who asked if he would fly to his Island of Reunion to teach a series of seminars. Daniel provided the Savate influence in SBG, and also became a great friend.
Since that time Matt has given well over four hundred seminars, and traveled all over the world to spread the message of Aliveness, the curriculum of the SBG, and the beauty and Art of Brazilian Jiu-Jitsu.
Matt has taught in Africa, France, Ireland, across the UK, Denmark, Germany, Sweden, across Canada, Reunion Island, the Seychelles, Singapore, Thailand, Iceland, Mexico, Chile, and all across the USA, to name just a few.
It has been this travel, teaching, training, and process of self-discovery that has shaped Matt's philosophy on what training 'healthy' in the Martial Arts is all about.
In 1999 Matt released a video titled simply, 'Aliveness' which became one of the top sellers of all time within the industry. They set off a firestorm of controversy, and remained a central catalyst in a Martial Arts training revolution that is still taking place all over the world. They were voted as one of the top five self-defense videos of all time by Black Belt magazine.
Martial Arts video reviews said:
"If you buy only one set of videos this year, let these be the ones. If you believe that there has been an evolutionary development in the martial arts over the last few decades, from Bruce Lee to the Gracies to the all-round fighters of then you will want to see these tapes. If you have to sell your body to medical science or your sister to an Arab oil sheik, buy these tapes!"
That series remains a top seller, and has sold in over 70 countries.
SBG became SBG international – and at present time has academies and training groups in well over 50 locations around the globe. SBG is now publicly recognized within the field, and around the planet, as being in the forefront of cutting edge Martial Arts training for all types of needs, and applications.
It's been a long journey, but Matt Thornton, John Kavanagh, Karl Tanswell, Travis Davison, and all the other top coaches of SBG have clearly shown themselves to be a major force of innovation within the history of Martial Arts.
As of this writing, Matt has awarded fourteen of his own BJJ black belts – and SBG as an organization has produced multiple UFC fighters (including the biggest UFC Champion in history, Conor McGregor) – multiple BJJ world champions, including black belt medalists – and currently stands as the world's leading organization for functional martial arts, combat sports, and self-defense.
SBG truly is the Ivy League of functional Martial Arts.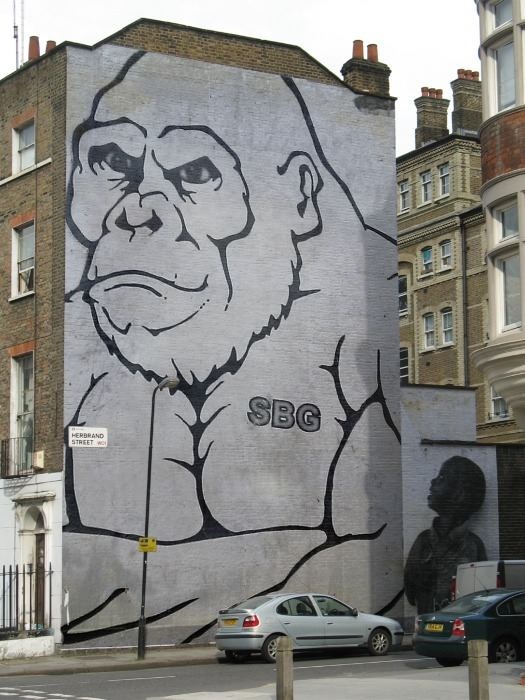 Matt's main emphasis over the last decade has been addressing superstition as it relates to the fields of sports training, combat sports, and martial arts; the methodology known as aliveness was designed as a tool to help people distinguish between fact, and fiction.
Over the last few years his writing has branched off into other areas. He is currently working on a book that will cover the topic of violence, and its relationship to both combat sports and skepticism.
SBG Officers
SBG Founder, President & CEO – Matt Thornton

Contact: matt@straightblastgym.com
SBG Vice President – Travis Davison

            Contact: travis@straightblastgym.com
SBG Vice President Ireland – John Kavanagh

            Contact: john@straightblastgym.com
SBG Vice President UK – Karl Tanswell

            Contact: karl@straightblastgym.com
SBG Officer – Stephen Whittier


Contact: info@sbgeastcoast
SBG Brazilian Jiu-Jitsu Belt Tree
Other SBG Affiliated Black Belts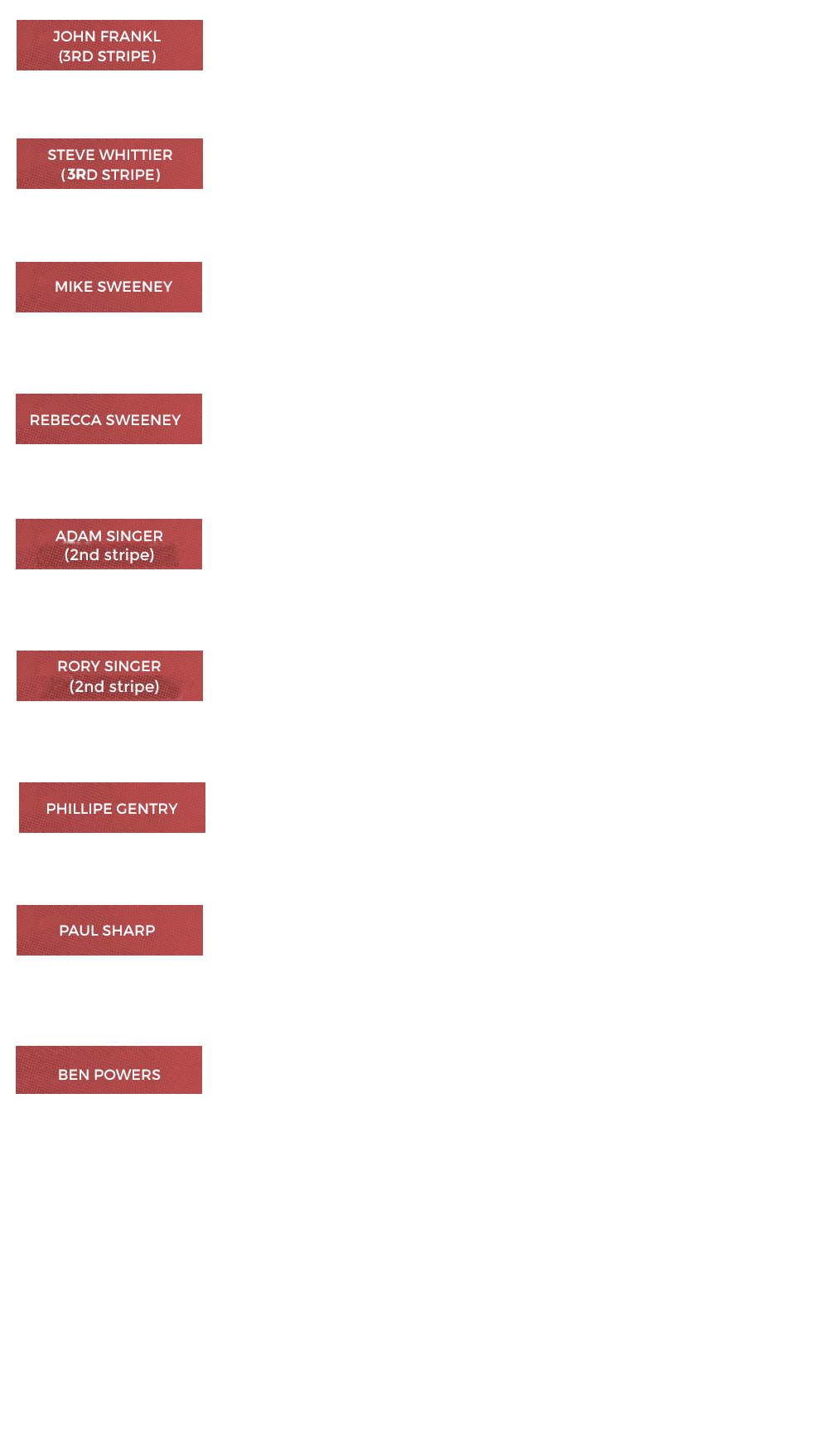 Official SBG Locations
SBG USA











SBG Canada




SBG UK



SBG Ireland








SBG South Korea
SBG Africa
SBG Estonia
SBG Sweden
SBG Australia

Your Academy?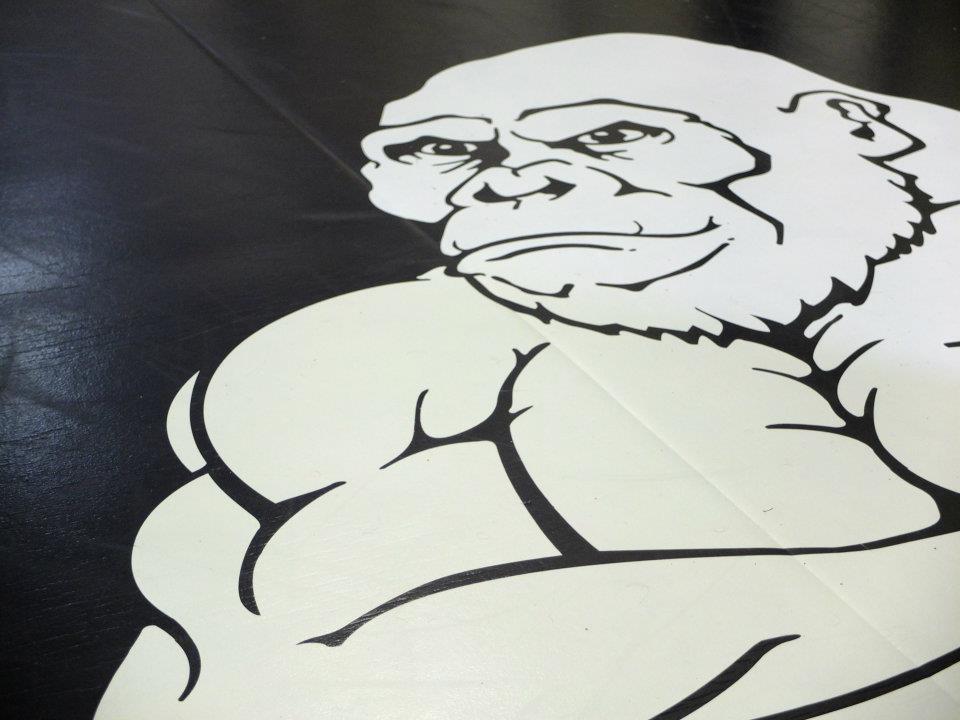 Join Our Mat, Step Into Greatness.
Do you want your Academy, and your members, to be a part of the Worlds best Martial Arts Organization – SBG?
If you indeed desire to be part of the living organization of men, women, and children that have brought the martial arts community at large a paradigm shift in coaching and performance – the time is now to get involved!
The process is simple, and open to anyone wishing to have direct and consistent access to all SBG offers – the innovative coaching methods, world class performance evaluations, top-level athletes, and best practices business experience offered by the SBG staff.
To get started, contact SBG Headquarters manager,
Zach Thornton: (503)230-7924 – zach@straightblastgym.com
He can personally answer any questions you may have, and walk you through your application.