SBG Events
Over the last two decades, Matt Thornton has flown around the world, spreading the epistemology and philosophy of SBG. As the founder of SBG, a long time black belt, and respected functional Martial Arts pioneer, Matt's skills are well known. However, it's the radical way in which many people find their own personal style of training evolving, changing, and growing for the better, even after only spending a few days training with an SBG Coach.
Whether you are thinking of hosting a seminar, flying in for personal training, or visiting us here in Oregon for various group classes and events. you are guaranteed to have a fantastic time. Below are all the programs, protocols, and various reviews. If you have any questions please feel free to contact Matt direct at: sbginfo@yahoo.com
What others have to say about SBG's teaching, coaching & seminars:
"Every gym I went to had their own way: Don't do it that way, do it that way – you must stand that way, you must punch this way. But SBG wasn't like that. They encouraged different movements. SBG is MY team."

– Conor McGregor (UFC Champion)
"My First black belt, Matt Thornton, is one of the best coaches and innovative thinkers currently bound to earth."

– Chris Haueter (One of America's first Black Belts)
"I run the most successful MMA competition team in Ireland. Matt's coaching and the SBG philosophy helped me achieve that. Matt is unique in his incredible ability to instill a love for training in students. I'd never witnessed so many people so motivated to train for the sake of training, until I visited his Academy. After a lifetime of competitive Martial Arts, I can see that should be the ultimate goal – the perfection of oneself through the medium of the Martial Arts. If you get a chance to train with him, do so, you will not be disappointed."

– John Kavanagh, (head coach for SBG Ireland)
"The training at the Straight Blast Gym has been instrumental in my preparation for reality fighting in the UFC. Matt's expertise in stand-up, and ground fighting techniques has helped me win the Ultimate Fighting Championships. There is no rest for the best!"

– Randy Couture (UFC 13, 14, & 16 champion)
"I started training with SBG when I was 16 years old. It all started when Matt Thornton visited Iceland. He explained the fundamentals so well, everything else just came freely."

– Gunnar Nelson, (UFC fighter)
Here is what UFC fighter Gunnar Nelson said about training with Matt Thornton
"Matt is on the cutting edge of JKD training and teaching. He has a fighters curriculum in all ranges of armed and unarmed combat."

– Burton Richardson (Black Belt Magazine Author, JKD Legend)

"Matt Thornton is one of the clearest Martial Arts instructors I have come across."

 

– Sam Harris, (NY Times best selling author)
Here is what famed BJJ Professor Fabio Santos said about SBG founder Matt Thornton
"I have flown Matt Thornton to the other side of the world in order to have him bring his skills, and coaching methods of the Straight Blast Gym to my home of Reunion Island. I cannot give a better example of how beneficial I believe his training programs are then that!"

– Daniel Duby (kickboxing legend & Savate expert)
I respect Matt very much. He's an excellent fighter, an excellent teacher, and I always recommend his tapes to everyone."

– Paul Vunak (JKD Pioneer)

SBG's
Aliveness seminars have caused a paradigm shift in training philosophy for thousands of martial artists, all over the globe. Experience for yourself what everyone is talking about!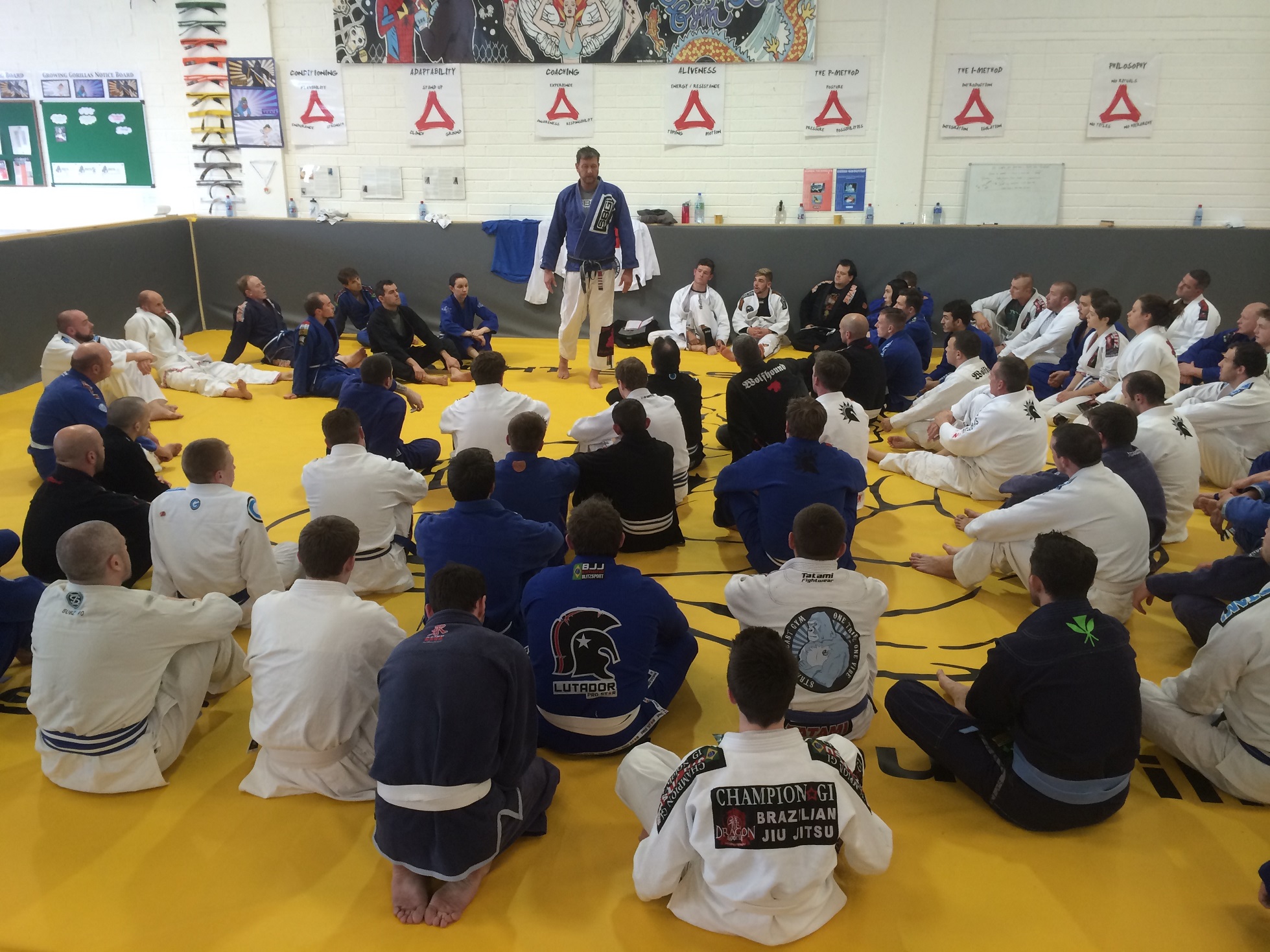 Matt has traveled all over the world spreading the curriculum and philosophy of the Straight Blast Gym. Seminars are generally two days in length and between ten and twelve hours, depending on the stamina of the students. The material covered at the seminar can be structured around the needs and wants of the seminar host. In general, Matt usually covers a mixture of stand up, clinch, and ground fighting skills.
Unlike most other seminar instructors, Matt also flies in a day early and includes one free day of private training to the seminar host! This time allows Matt and the host to get to know each other, and allows the host (who may be at a higher level of performance then many of the seminar attendees) to make sure that he/she receives help with their own training as well.
•
Click here for some unsolicited seminar reviews found around the
web •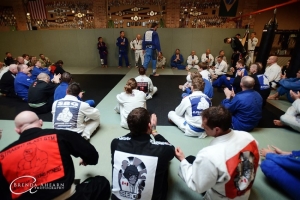 Videotaping is allowed, but restricted to the use of the seminar host alone. Matt's seminars come highly recommended and attendance invariably increases with each visit.
These seminars will not only help improve your personal game as an athlete and introduce you to cutting edge training methods; but if you are a school owner, they will help increase your schools enrollment and attendance, often dramatically.
The cost of seminars (UPDATED: 12/1/17) with already established SBG ATGs, or Gyms in 2014 is $3100.00 (US$) stateside & Canada, and $3600.00 for all overseas trips. For non SBG affiliated Gyms the fee is 5000.00 stateside & Canada, and 7000.00 overseas. Also, one round trip airfare, and accommodations at a hotel is required. This price is for seminars that include an audience of up to 55 people. For over 55 people an additional round trip ticket is required so Matt can bring an assistant SBG Coach. For 75 people or more e-mail Matt for current rates. If you would like Matt to bring another SBG Instructor with him for additional training, e-mail him for rates.
Seminars need to be booked at least 3-4 months in advance. Round trip airfare and a deposit of $200 is required to secure the seminar date. Hosting schools will then be listed below. To reserve a date, contact Matt direct by e-mail, or call (503)230-7924.
NOTE: There will be a 20% additional fee added to overseas seminars that are paid in foreign currency (non US Dollars).
2017 SBG Seminar Schedule
Feb 11th – Self Defense Seminar PDX
contact: Zach Thornton
(503) 230-7924  www.sbgi-pdx.com
Feb 18th-19 – Matt Thornton Seminar, SBG Burien, WA
(206) 557-6681     www.sbgburien.com
April 1st & 2nd – SBG Spring Camp 2017
Register at Sbgcamps.com/register
April 14th, 15th and 16th, – Matt Thornton Seminar – SBG Idaho, Boise ID
contact: Jesse Brock
(208) 935-6264 – combatfitness.com/
April 30th – Rickson Gracie Seminar – SBG HQ – Portland, OR
contact: Zach Thornton
(503) 230-7924 – www.SBGi-pdx.com
May 6th & 7th Matt Thornton Seminar – SBG Alabama, Birmingham, AL
contact: Chris Conolley
(205) 824-8361  www.sbgalabama.com
May 20th – 21st – Matt Thornton Seminar – SBG NorCal, Berkeley, CA
contact: Lily Pagle
510-540-8283 – www.moderncombatives.com
May 27th – 28th Matt Thornton seminar – SBG Elko , NV
contact: Chris Myers
(775) -777-7424 – www.sbgelko.com
June 3rd & 4th – Matt Thornton Seminar – SBG Edmonton, Edmonton, CA
contact: Steve Winjet
(780) 914-1797 – www.straightblastedmonton.com
June 17th-18th – Matt Thornton Seminar – SBG Buford , Buford , GA
contact: Rory Singer
(706) 714-8369  www.sbgathenes.com
August 5th & 6th – Matt Thornton– SBG HQ – Portland, OR
contact: Zach Thornton
(503) 230-7924 – www.SBGi-pdx.com
Sep 9th & 10th UK Camp
contact: Front Desk
0161 273 5300 – straightblastgymuk.com
Sep 16th & 17th – Matt Thornton Seminar – SBG Niagara– Niagara, CA
contact: Rich Beaupit
905-329-5425 – www.sbgireland.com
Sep 23rd & 24th – Matt Thornton Seminar – SBG Toronto – Toronto, CA
contact: Jason Lancuki
(416) 406-6665 – www.sbgtoronto.com
Sep 30th & Oct 1st – SBG Euro Camp & SBG Ireland Tour – Dublin Ireland & Ballina Ireland
contact: John Kavanagh
35-387-676-8911 – www.sbgireland.com
Oct 14th and 15th – Fall Camp – SBG Idaho, Boise ID
contact: SBG HQ
Oct 28th & 29th – Matt Thornton Seminar – SBG East Coast, Wareham, MA
contact: Stephen Whittier
(508) 295 -5427 – www.nexusma.com/
Nov 4th & 5th Matt Thornton Seminar – SBG Scarborough – Scarborough, CA
contact: Jun Dazai
(416)908-1756 – www.sbgscarborough.com
Nov 17th & 18th – IMAT convention/ Matt Thornton Seminar, Vancouver, BC
Nov 25th & 26th – IMAT convention/ Matt Thornton Seminar, Montreal Quebec
Dec 2nd & 3rd – Matt Thornton Seminar – SBG Australia, Sydney, AUS
contact: Ben Power
02 9572 6975  – www.sbgaustralia.com.au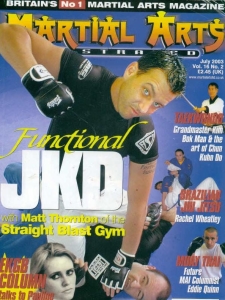 •Archive of Past Seminars and Events •
Private training with Matt (2014 rates):
Fly In Training

SBG Portland Oregon
One on one private coaching from Matt Thornton, and the SBG Headquarters Coaches, is now available! We highly recommend that you schedule your private time at least two months in advance as Matt's available time is limited. The cost for training is the same for one to four people. As such you can split the cost of the course amongst you and your friends. Training time is typically done in the course of two full days at one of our facilities in Oregon. However, if you are planning on staying more then a few days, it can be broken up accordingly.
Private training costs – UPDATED: 03/01/16:
One to four people for ten full hours = Only $2500.00 weekday/ $3000.00 weekend
One to four people for five full hours = $2000.00 weekday/ 2500.00 weekend.
Five or more people (see seminar rates)
Three hours of privates with Matt, plus unlimited group classes for one week = $1750.00
One hour private lesson, plus unlimited group classes for one week = $1300.00
*All private students also receive unlimited FREE group classes while in Oregon, and there are classes 7 days a week. Also, videotaping is allowed, and encouraged!
Accommodations: We have local hotels which offer discount rates that average $59.00 per night. You can also arrange housing at an SBG student's home who has rooms to rent. The cost is usually $70.00-80.00 per week, and booking is limited so we suggest you e-mail well ahead of time to arrange space if this is an option you are interested in.

SBG Camps
2018 Spring Camp Athens Georgia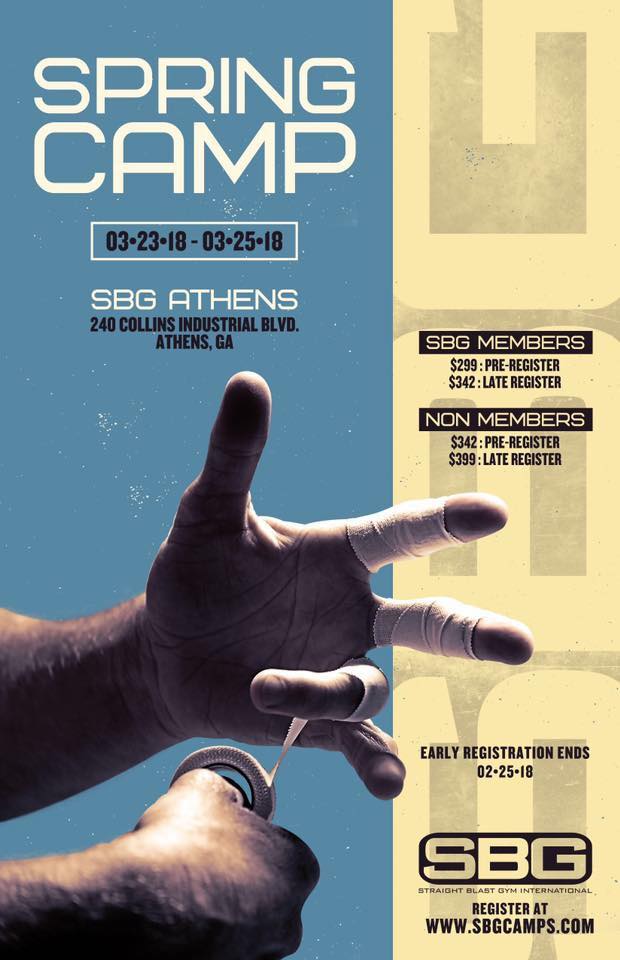 Registration is now OPEN!